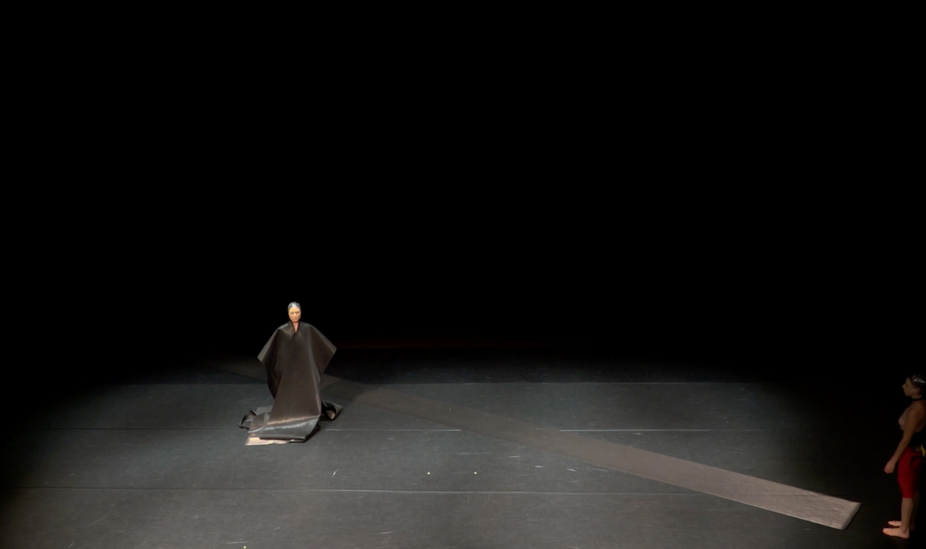 doghand
2017
performance
30′
Doghand departs from the physical exploration of the state of alienated submission and how consensual - or not - conditions are formed that allow it to take place.
Once within these mostly constraining conditions, how does the body shifts its presence in view of tactics that aim for its submission?
Could we actually engage in dialogue with these kind of tactics in order to recognize and understand the constraints that are imposed in the body?
What would be the dramaturgy of this dialogue in relation to the female body and the question of desire?
Choreography: Astarti Athanasiadou
Performance: Astarti Athanasiadou & Stefania Petroula
Costumes: Panagiotis Panagiotakopoulos
Music: Stefano Sgarbi
Presented at:

Dutch Art Institute, Oostpool Theatre, Arnhem, NL | June 2017
Arti et Amicitiae, Amsterdam, NL | June 2017